Slideshow project invites you to an online-Q&A concerning Self-Regulated Learning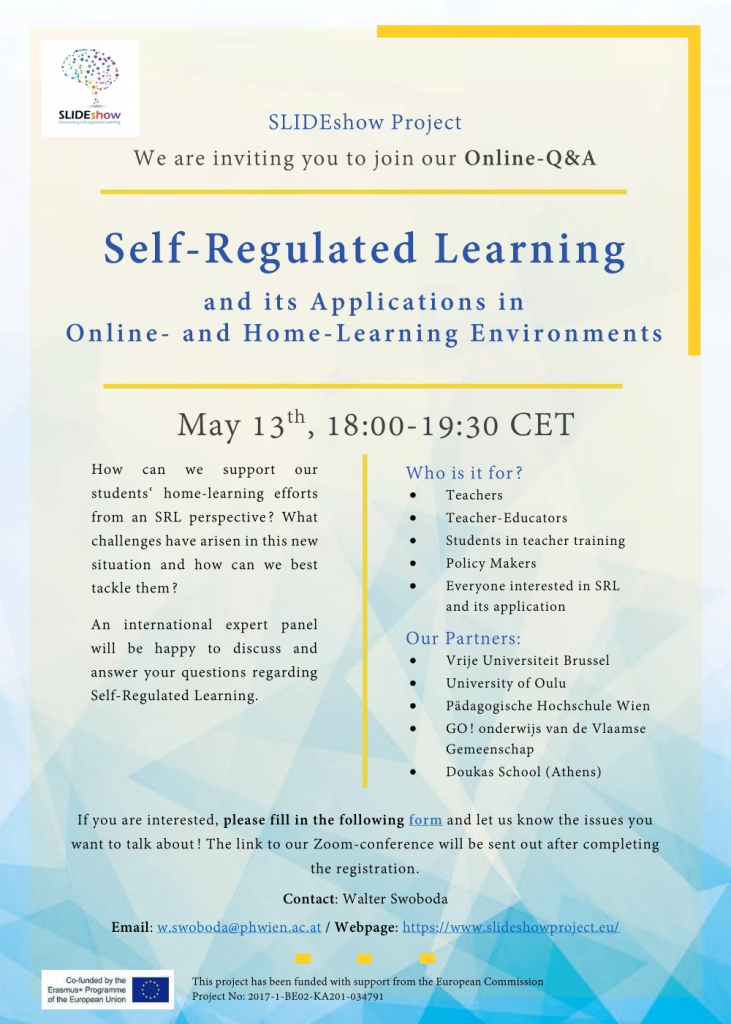 Slideshow project will host an Online-Q&A on May 13 concerning the topic of Self-Regulated Learning. It will be addressed to teachers, educators, students in teacher training, policy makers as well as everyone who is interested in this topic.
During the meeting, a panel of experts will consider how to best support home-learning from a Self-Regulated Learning Perspective, and they will also answer any questions in regard to this field.
If you are interested in taking part in this Online-Q&A, you will have to fill in the following form: https://docs.google.com/forms/d/e/1FAIpQLSctDzOmaRQiEmY_bgSwqtiD2zhqMd808k4JT1ZX9lQA3bHfsA/viewform
Date: May 13th.
Time: 18:00-19:30 CET.